Who We Are
The SAYS platform is part of the suite of products developed by Opturo (www.opturo.com), which was founded in 2008 providing enterprise data management, performance & attribution, and composite management tools for the investment management industry.
SAYS was developed as a cache driven and hosted version of our VIA (www.opturo.com/via) enterprise data management and process/analysis automation platform. SAYS offers firms across any industry a resource to rapidly address tactical data management and business process/analysis problems, and to do so without long term contracts, expensive hardware/software implementations and accompanying long term financial commitments.
About SAYS Platform
Software at Your Service (SAYS) is a U.S. PATENTED, cache driven, cloud hosted solution builder, which provides users with the platform and framework and tools to build custom applications by leveraging the power of VIA, Opturo's enterprise data management and process/analysis automation solution. SAYS can be deployed in a variety of ways to help users address numerous data management, reporting and analytics requirements, while incorporating firm-specific business intelligence. SAYS offers:
Pioneering the concept of an online marketplace offering multiple applications catering to a diverse range of clients across multiple industries.

Monthly subscription pricing model – Avoid long-term contracts.

Turnkey Solutions – Signup –> Accept Terms of Service –> Enter Credit Card for Billing - > Subscribe to Reports -> Upload Data -> Generate Reports

Fast cost-free setup – SAYS offers subscribers the ability to be up and running rapidly. It offers seamless upload of text/excel files from any third-party platform or custom source and extensive ETL capabilities for transforming and validating data.

A la carte and modular architecture – Allows users to subscribe to only those applications which meet specific requirements.

Low overhead – Leveraging the SAYS platform's proprietary data architecture can reduce the cost of maintaining "in house" infrastructure.

Volume Reporting - Subscribers have the ability to to generate a large volume of reports.

Dashboard visualization is dynamically rendered via various chart types: Treemap, Scatter Plot, Bar, Pie, Radial, etc.

Downloadable Excel web service templates are available to feed internal systems and/or Excel reports.

Flexible and responsive product design – SAYS utilizes configuration files which may be easily adjusted and insures rapid response times when changes are required or desired.

API integration – SAYS can be integrated with any 3rd party API.

Business logic – Deploy your specific business logic to create reports which are structured to meet your requirements.

Online support – Subscribers have unlimited access to online support.

Managed Services – Do not want to upload data files manually? Subscribers have the option to batch/automate upload of data into the platform for an incremental fee. Please contact us for details.
Custom Application Builder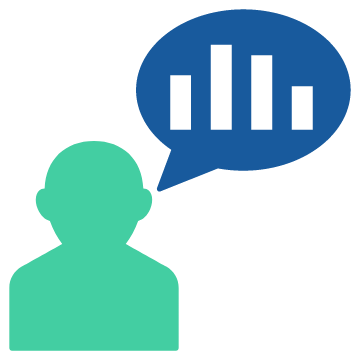 SAYS offers users the ability to host their customized solutions within the platform. Users may rapidly deploy rules engines, data processing using specific business logic, and/or proprietary analytics to generate the output necessary to address real world business problems.
Config-driven dynamic Data Store Layer - Our proprietary Data Store enables flexible and rapidly deployed data models.

Business Intelligence and Analytics - Apply your custom Business Intelligence and/or Analytics to your data.

Interface Layer – Rapidly design a custom UI using our proprietary config-driven dynamic HTML application builder.

Reporting Layer - Output the results of your custom solution to Excel, Text, Web Dashboards, Web Services, PDF or Database.
Data Management/Normalization & Implementation Tool
SAYS offers robust ETL functionality, which enables users to source data from multiple systems in native file formats using Excel and/or text. SAYS' data management layer may be utilized to parse, transform and enrich data. Normalized data is then available from the data store layer to be exported and/or consumed by another system. Importantly, the platform is modular and able to incorporate industry-specific business logic in a scalable way.
For example, if your firm's business involves onboarding new clients with data in non-standard formats, then the SAYS platform can be utilized to build custom data models. This can produce a significant ROI, as implementation timelines are shortened significantly, human resources previously deployed to manage complex data integrations may be reallocated, and operational risks are reduced.
Traditionally Industry/Business/System Experts (Consultants) have advised their clients but third-party systems were needed to implement their suggestions for functions such as Composite Management Systems for GIPS compliance or Reporting systems for generating Fund Fact sheets. The clients were responsible for procuring and implementing these systems which carried with it multi-year commitment and associated costs. SAYS now offers consultants the opportunity to offer their clients a front-to-back service that includes advisory and SAAS with setup/on-going support. Following are the options available to a client of a SAYS Registered Service Bureau entity:
Partial Service Model: This option has the client sign-up for a SAYS account with direct billing. The account is linked to the Service Bureau Entity, hence all support for initial setup and ongoing maintenance is handled by the Service Bureau thus leveraging an existing relationship.

Full Service Model: This option has the client data hosted in a separate schema (multi-tenancy) within the Service Bureau entity's SAYS account and service costs are negotiated directly between the client and the Service Bureau. The client's data and reporting is managed directly by the Service Bureau.
Below are some of the benefits to being a SAYS Registered Service Bureau:
Ability to leverage a short-term advisory role with a client to a long-term front-to-back service model.

Retain clients and generate a recurring revenue stream while saving the client long-term system costs.

SAYS is a marketplace for custom hosted solutions. Monetize an idea by implementing and deploying a custom solution on the platform and then market it to clients.
3rd Party Vendor Application Integration
The SAYS platform may be leveraged by 3rd party vendors to offer your clients a hosted version of your products, while providing them with the ability to license those products and avoiding long term contracts.
SAYS can be integrated to utilize your firm's application/engine and enable your firm to utilize a turnkey hosted solution, including monthly billing, support, etc.